Achieve Dry Eye Relief Through Various Methods
Regardless of the problems you may have with your eyes, dry eyes are certainly a common ailment that nearly everyone deals with at some point. If your eyes seem to be very dry more often than not, you may be experiencing dry eye syndrome. Dry eye syndrome indicates that your eyes are not sufficiently lubricating themselves. Dry eye syndrome is not the worst condition in the world, and therefore most people who are diagnosed decide not to take any action. Knowing this, I am taking the opportunity to shed some light on how to lubricate dry eyes properly.
If You Wear Contacts, Wear Them Less Often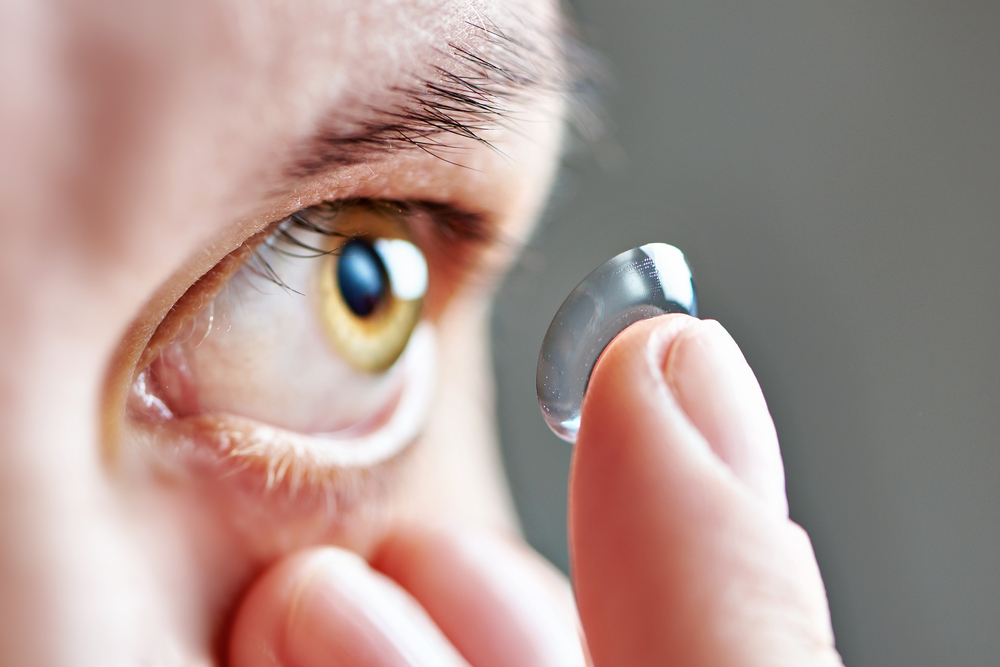 Despite the fact that it might go without saying, contacts will certainly make your eyes dry if they are kept in for too long. Optometrists generally recommend that you have your contacts out for at least 8-10 hours a day to prevent irritability. If you wear contacts, then of course you know that keeping them lubricated in saline solution is crucial to prevent dry eyes and irritation. The problem arises when people fall asleep in their contacts or wear them for days at a time. If you wear contacts daily and suffer with dry eyes fairly often, you should consider wearing your contacts for less hours.
Consider Lubricating Eye Drops for Dry Eyes
While it may sound cliche, lubricating eye drops will certainly help with dry eyes. There are plenty of options to choose from, but for an affordable option we recommend Systane Long Lasting Lubricant Eye Drops which you can see linked below. When choosing eye drops for dry eyes, you should opt for a preservative free option. Preservative free eye drops reduce the chance of your eyes having any problems with prolonged use of the drops. I wrote an in-depth article not long ago that covers this topic, you can check that out by clicking here.
HydroEye Softgels - Dry Eye Relief
Despite the fact that I've never personally tried this product, I feel inclined to mention it because of the near 5 star rating and fantastic reviews on Amazon. These softgels can be considered as a vision supplement that provides long term relief for dry eyes. HydroEye Softgels for dry eye relief contain a proprietary blend of Omega 3 fatty acids, and are clinically shown to support a healthy tear film. It is recommended to take anywhere between two to four softgels each day, and within two months you should notice a difference in your dry eyes. For how effective the product is, the price is honestly a steal. For roughly $39.99 you receive 120 softgels which can last you anywhere between 30 and 60 days. Consider checking out HydroEye Softgels for dry eye relief if the other options do not apply to you.
Perhaps the Most Interesting of Them All: Get an Eye Massger
To be honest, I never thought that I would be writing about such a product but this device has worked wonders. The Breo iSee4 Eye Massager is a revolutionary dry eye relief product. Although I mention this product mainly for dry eyes, the Breo iSee4 eye massager can also be used to improve sleep and relieve eye strain. We as humans use our eyes so frequently that we often forget how much strain they endure on a daily basis. A gentle massage from an eye massager like the Breo iSee4 makes all the difference in the world for people who have problems with their eyes. I personally have myopia with astigmatism so my eyes regularly get dry from daily contact use. Purchasing the Breo iSee4 eye massager was certainly a game changer in improving the way my eyes feel.